6 reasons why you subconsciously want to visit Straddie this weekend
If you desperately need a mini holiday, but you're strapped for cash, save on flights and catch the passenger ferry ($14 return) or vehicle ferry ($150 return) across to North Stradbroke Island a.k.a Straddie, a.k.a Minjerribah, a.k.a your much-needed break from reality.
Here's why you subconsciously want to visit Straddie this weekend:
Admit it, ever since you heard about majestic sea-flap-flaps (Manta Rays), you've wanted to see them IRL
Here's your chance! Book a tour with Manta Lodge and Scuba Centre to snorkel with Manta Rays around their home (and a top 10 dive site in Australia) the Manta Bommie.
You've always wanted to test your 4WD skills on the beach
Well maybe not. But, imagine being able to say "yep! I can 4WD on the beach" to your colleagues on Monday morning!
And before you freak out, here are 9 beach driving tips for beginners.
You know that nothing beats stress better than getting back to nature
Breathe in the fresh salty air as you stroll along the North Gorge Walk. Keep your eyes on the water and you may even see dolphins, manta rays, turtles and (in the cooler months) whales as they migrate north.
You love furry animals
Koalas, wallabies and kangaroos roam free around the island. So, keep your camera handy because you'll never know where they might show up.
You want to soak in good vibes at sacred sites
Dive into the tea-tree infused waters of Brown Lake, a sacred site for the local Quandamooka people. And, then spend the rest of your day kayaking or relaxing on its shady banks.
You know that ice cream and an amazing view will make everything better
Seriously good views + seriously good ice cream = bliss.
Grab a tasty cone at North Point and then walk across the road to watch the waves roll in from your private spot on the cliff face.
Psst! If you want to keep exploring, here's how you can spend 48 hours on North Stradbroke Island.
This could be you on your mini holiday: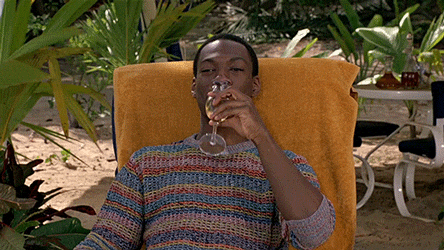 ---
---
---