Jaw meet floor: 5 reasons why you need to visit the sunflower fields pronto
Summer = sunflower season in Southern Queensland Country and this year they are bloomin' baby. A sea of yellow flood the fields of country towns creating the most picturesque of sceneries that will have you walkin' through sunshine (literally).
Here are 5 reasons why you need to visit the sunflower fields this weekend.
1. They only bloom from January – March (sad face)
Well, they aren't called "sunflowers" for nothing. Just like us Queenslanders, they love the sun.
2. They are HUUUGE!
That's no joke! Some can grow up to 30 inches in diameter. In fact, the largest on record was 32 ¼ inches!
3. Finding blooming fields are like a golden treasure hunt.
Sunflowers are 100% natural baby. They bloom and then they die, it's the circle of life. So, finding a field that's blooming can be tricky, but don't lose faith.
Tip: You'll know that you've stumbled across a blooming field when you see multiple cars parked out front.
4. Do it for the 'gram
Practice your photography skills and be the envy of your friends and Instagram followers with that perfect candid shot.
5. The sunsets are just better out here
Literally. The sky lights up and contrasts perfectly against the sunflower fields. You need to see it to believe it.
People have spotted sunflowers at:
When you visit the sunflower fields, please be mindful that these sunflowers grow in the farmlands and crop fields of hard working Queenslanders. Remember to be respectful and do not trespass or damage property or sunflowers trying to get the perfect picture. The best thing you can do is admire the sunflowers from a distance.
Important information:
Contact the Toowoomba and Warwick Visitor Information Centres' for up to date info on where the best places are to see these beauties.
When visiting the sunflower fields, please don't damage the sunflowers or the property.
Crops last a couple of weeks, so if fields were blooming a week ago, they may not be blooming this week.
Be prepared not to find any, sunflowers are natural and will grow and bloom when they want to.
Psst! If you really love flowers, head to Toowoomba in September for the annual Toowoomba Festival of Flowers.
If you can't get enough of the sunflowers and want to keep exploring, here's how you can spend a whole weekend in Toowoomba.
This is how we're leaving work on Friday to chase sunflowers on the weekend: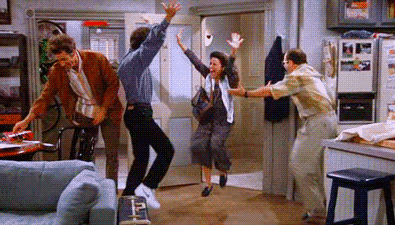 This post was originally published in 2017 and was updated on 9 January 2019.
---
---
---