6 reasons why you need to visit Noosa ASAP
Have you ever met someone just as beautiful on the inside as they are on the outside? Well, that's Noosa's like – an absolute babe.
If we could compare Noosa to a movie character she'd be a lot like Allie from The Notebook; naturally gorgeous, bubbly and easy to fall in love with.
And just like Allie, Noosa is a lover of life and creator of happiness. So, hop in the car this weekend and explore these six qualities that make Noosa special.
1. The Noosa Everglades
Just like how Noah and Allie spend a day on the lake, you can spend a day gliding through the waterways of the peaceful Noosa Everglades.
Protected by national park, it's known as one of only two Everglade environments on the planet!
2. The Fairy Pools
As bubbly as Allie, the Noosa Fairy Pools in the National Park are Sunshine Coast's natural spas. Both are so photogenic and welcoming that you'll find yourself scrambling over the rocks to get a little closer.
3. Beaches and Surf
"If you're a bird, I'm a bird"
Play in the surf at Sunshine Beach or hop on a board and learn to ride the waves at Main Beach.
Noosa is blessed with a sandy coastline. So if you want to chill, you'll find the perfect place to throw down your beach towel.
4. The National Park
A visit to Noosa wouldn't be complete without a walk through the Noosa National Park.
Find timeless beauty in the form of a sandstone cave called Hell's Gates (or should that be Heaven's Gates) carved out of pounding waves.
Psst! This how you do the Noosa National Park.
5. The Noosa Spit
Perfect for sparking a summer romance like Noah and Allie's, the Noosa Spit is hidden from gnarly surf waves.
It's also pet-friendly, so bring your furry buddies along for the adventure.
6. Seriously good food and wine
Noah's dad's famous pancakes won't compare with the food and wine in Noosa. We're talking seafood, international cuisines and vintage wines. In fact, there's so much good food and wine in Noosa that they made a festival just to celebrate.
Psst! If you can't get enough of Noosa, here's how you can spend 48 hours with her.
This would be us trying to decide where to eat in Noosa: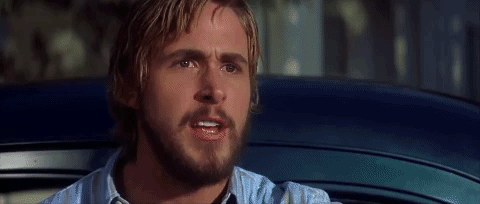 Are you visiting Noosa this weekend?
---
---
---