If you're not spending summer holidays here, change your plans
Shut the front door! We've found THE hottest place to be this summer.
While other Australian states are still trying to get into the swing of spring, this tropical hottie is all sunshine and palm trees. Sprinkle that with beach picnics, pool-hopping and jaw-droppingly beautiful reefs and rainforests and you've found your summer place: Port Douglas in Tropical North Queensland.
And to make it easy for you to chase those endless days during your summer holidays, here are 7 things to do in Port Douglas when you arrive:
1. GO POOL HOPPING
If pool-hopping was an Olympic sport, the Sheraton Grand Mirage Resort Port Douglas is where the world champs would train.
With two hectares (say whaattt??) of saltwater lagoons, 26 poolside cabanas and a freshwater pool with swim-up bar (hello, coconut cocktails!), this is the place to cool off on endless summer days. The only choice you'll have to make is which one of the 13 pools to dive into first.
2. BEACH PICNIC LIKE. A. BOSS.
We're not just talking soft white sand, beach blankets and gourmet hampers. In Port Douglas, beach picnics come with a helicopter ride to a remote sand cay in the middle of the Great Barrier Reef.
Witness the hues of blue from up above before diving into the world of hundreds of fish and coral. Trust us, beach picnics don't come more epic than this.
 3. GO COCO-NUTS: CHASING PALM TREES
If you're like me and palm trees are your happy place, then Port Douglas is your nirvana. Palm-fringed beaches stretch for miles (literally!) and picturesque coconut plantations line the roads.
To chase these tall, tropical beauties, grab your beach cruiser and ride along Four Mile Beach, book lunch at Thala Beach Nature Reserve where you can frolic in the onsite coconut plantation or pack a picnic and head to Rex Smeal Park at sunset.
If you're absolutely nuts about palm trees, let Thala Beach Nature Reserve's two-hour Coconut Odyssey tour propel you into #palmtreeheaven.
 4. SOAK UP THE TROPICAL FEELS AT BARBADOS
Chasing palm trees makes you thirsty. To wet your whistle, head to Barbados. We're not talking the Caribbean but Port Douglas's hip waterfront bae.
Sprawl out on one of the day beds, sip on a refreshing cocktail infused with Barbados' hand-made rum creations and order mouth-watering bites from the menu (the sashimi platter and tuna carpaccio are absolute faves!).
5. COOL DOWN IN ANCIENT RAINFORESTS
Port Douglas is the gateway to not one but two World Heritage sites. I know, crazy, right?
So, if you need a break from the bright blues and sunny skies, retreat to the ancient Daintree Rainforest and cool down in the stream at Mossman Gorge before drying off on one of the giant boulders. For something a little more active, go stand up paddle boarding on the Mossman River. Slice your paddle through the crystal clear water as you glide past ancient trees and vines of the rainforest.
6. SUNSET SAIL
Take to the seas and let the salty breeze brush over your skin while you sip on a glass of champagne and watch Mother Nature paint the skies in reds, oranges, pinks and purples. #Bliss. This is what holiday dreams are made of.
7. TO MARKET, TO MARKET
Let's be honest. No holiday is complete without hitting the local markets to forage through cute little finds and souvenirs. From tropical goodness in the form of fresh pineapple juice to hand-crafted earth ceramics, lip-smackingly good mango ice-cream and coconut chips, Port Douglas Markets deliver the goods.
The markets are held at Anzac Park every Sunday from 8am – 1:30pm. Not in town on a Sunday or can't get enough? Here's a Port Douglas shopping guide we prepared earlier.
ACTUAL FOOTAGE OF ME BOOKING FLIGHTS RIGHT NOW: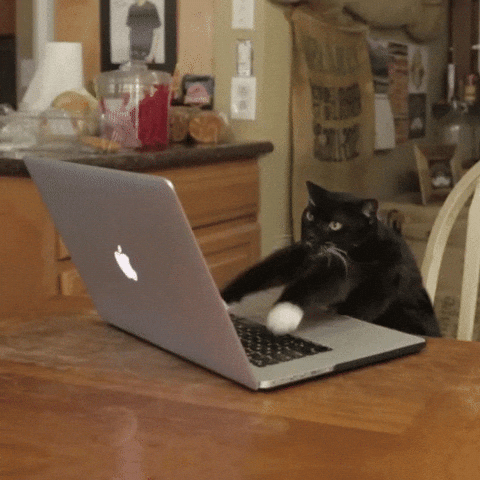 CAN'T. DEAL.
HAVE YOU BEEN TO PORT DOUGLAS? SHARE YOUR FAVOURITE PLACES AND TIPS WITH US IN THE COMMENTS BELOW.
---
---
---